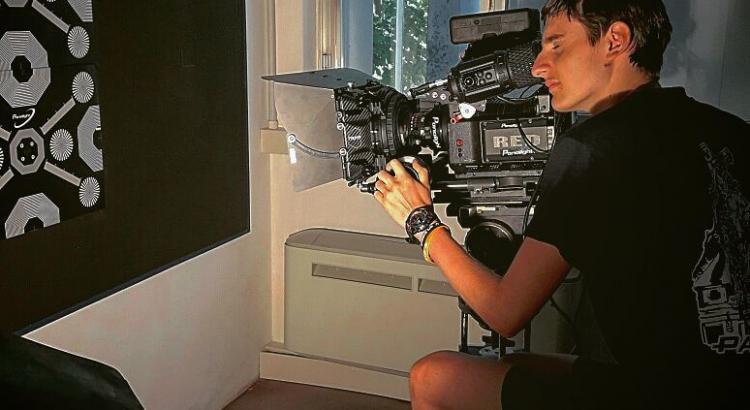 ALPEN CLASSICA
Thomas Nonis
Audio, video and lighting technician
---
Thomas Nonis, born in year 2000 in Merano, is studying electronics engineering at the university of Trento and graduated in electronics at the G. Galilei Institute of Technology in Bolzano.
In addition to electronics and information technology, he has always been passionate about sound and video, especially in music production and the production of photographs and videos.
Ever since he was young he has studied as a self-taught graphic processing programs such as Photoshop and Illustrator and video processing, animations and special effects programs such as Premiere Pro, After Effects and Cinema 4D.
His interest in sound and music led him to study, always as a self-taught, the processing of sound through programs such as Ableton Live, Audition, and FL Studio and physical instruments such as digital and analog mixers.
He has been on the Alpen Classica Festival team since its first edition as an audio/video/light technician, thanks to the trust in the very young demonstrated by Massimiliano, Lorenzo and Damiano.
He has done work experience at Panalight, Italian leader for the rental of film equipment and iiriti, a company in Riva del Garda that provides service and rental of audio, video and lighting for concerts, fairs and shows.
He collaborates as a volunteer at the Strike Up youth center in Merano as a technician in the recording room and in the events they organize.
He is a native Italian speaker and has a good command of English and German.